Are you facing trouble with the storage on your computer? You're not the only one. Many people can find their PCs overflowing with work documents and audio files, with no extra space they can resort to. The massive amount of files can take its toll on your computer, and make it slow and sluggish. What you need is a place where you can safely store all those files so that you can stay on top of things. You can organize your material and help your computer run smoothly. You could use the online cloud storage services, but they usually have a limit. What you need is one of the best 8TB external hard drive that you can get on the market. With a whopping eight Terabytes of space, you can store all the files you want without worrying about the space running out.
In this article, we will look at the reviews of the best 8TB external hard drive in 2021.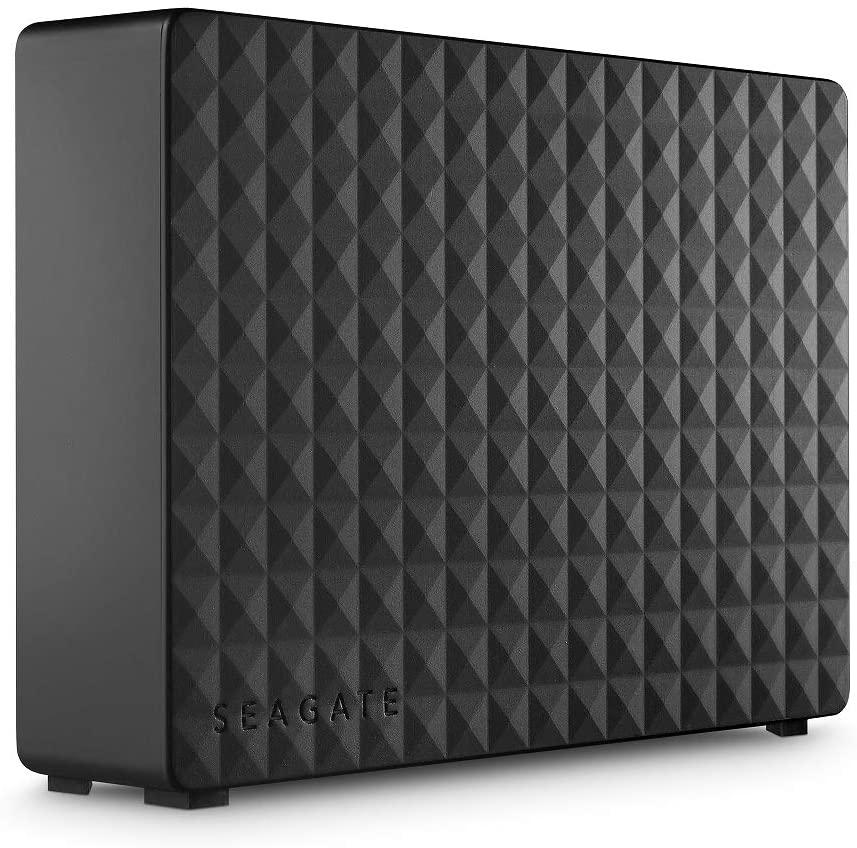 The Seagate expansion hard disk drive is a great option you can go for if you are looking for some of the best 8TB external hard drives on the market. This slim device features a 3.5-inch form factor with a USB 3.0 hardware interface. The Seagate Expansion Drive comes with a simple and straightforward setup that enables you to store and take out files with ease. The plug-and-play mechanism eliminates the need for any additional software.
If you feel the need to relieve your computer of some work files and important documents, you can easily make use of the Seagate Expansion Drive for a drag-and-drop transfer. You can carry this drive around with you at the office or when you are travelling etcetera.
Key Features
Features backward compatibility with USB 2.0 support
Comes with an included power adapter
Comes pre-packed with a USB 3.0 cable
3.5-inch compact size
Pros And Cons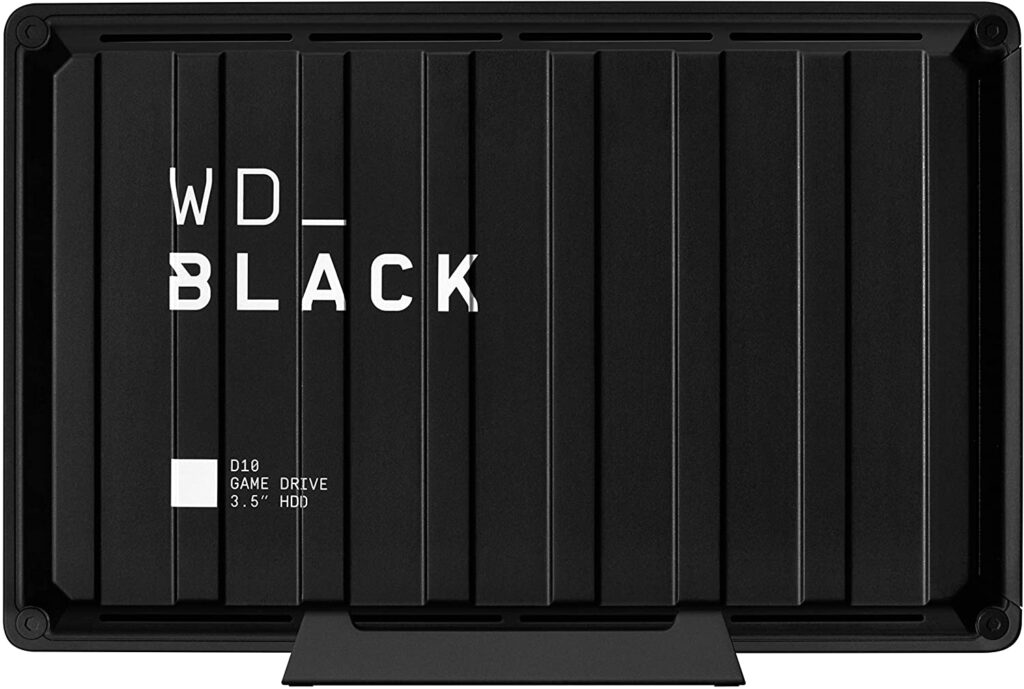 For those of you looking for a hard drive with a twist, the WD Black 8TB D10 drive is a great option. Not only does it store a ton of material, but it also comes with the option of charging your phone accessories by using two USB Type-A charging slots. This drive can be used for Mac and Windows PCs with a nice 250 MB/s speed.
If you are an office worker or a student looking to give some succour to your computer's hard drive, try using the WD Black D10 drive for extra storage space.
Key Features
Comes in 8TB and 12 TB versions
Works with macOS 10.11+ and Windows 8.1. 10
250 MB/s speed
Power bank capabilities with two USB Type-A charging ports
Pros And Cons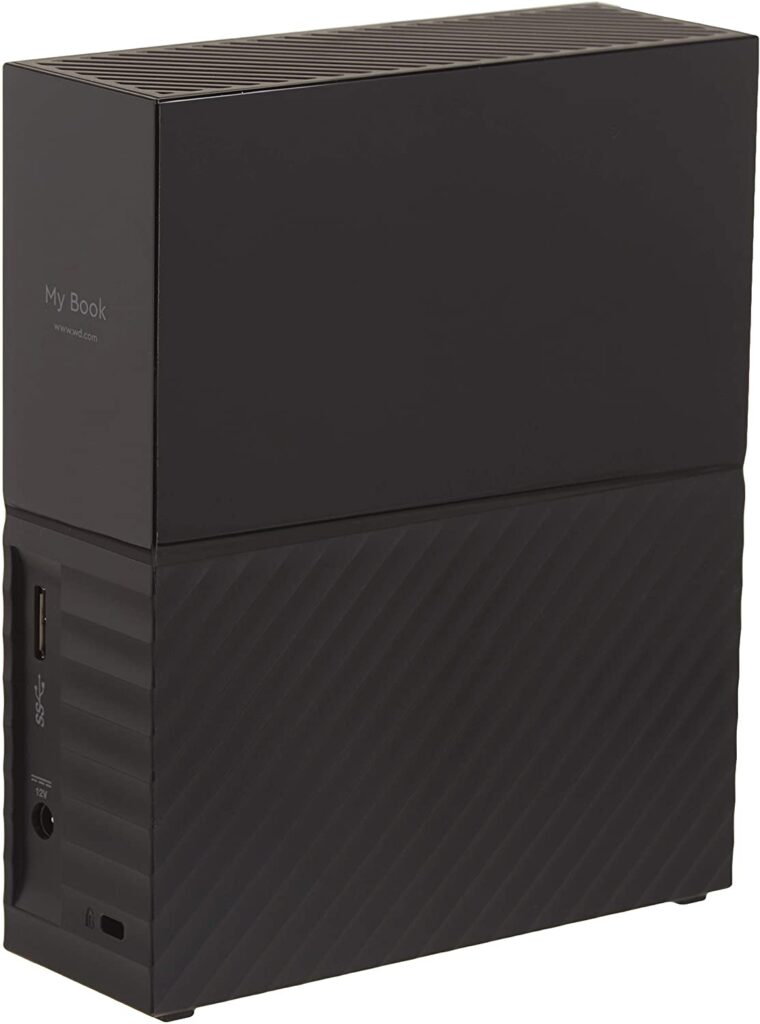 The WD my book desktop external hard drive comes in many different variations. When it comes to the storage space, you can buy from the smallest 3TB version to the colossal 36TB version. The WD My Book Desktop External Hard Drive comes in two different styles that include the Single Drive and Dual Drive variations. This certain product under review is the Single Drive, 8TB version that you can buy at Amazon for $299 (retail price noted at the time of writing).
If you are someone looking to add some more space to your set-up, consider buying the WD 8TB my book desktop hard drive for a safe and secure way of storing data such as important work files, old documents etcetera.
Key Features
This drive is compatible with desktop devices such as Windows and Mac PCs
Has USB 3.0 with backward support for USB 2.0
Comes with WD Backup Software for safe storage
Pros And Cons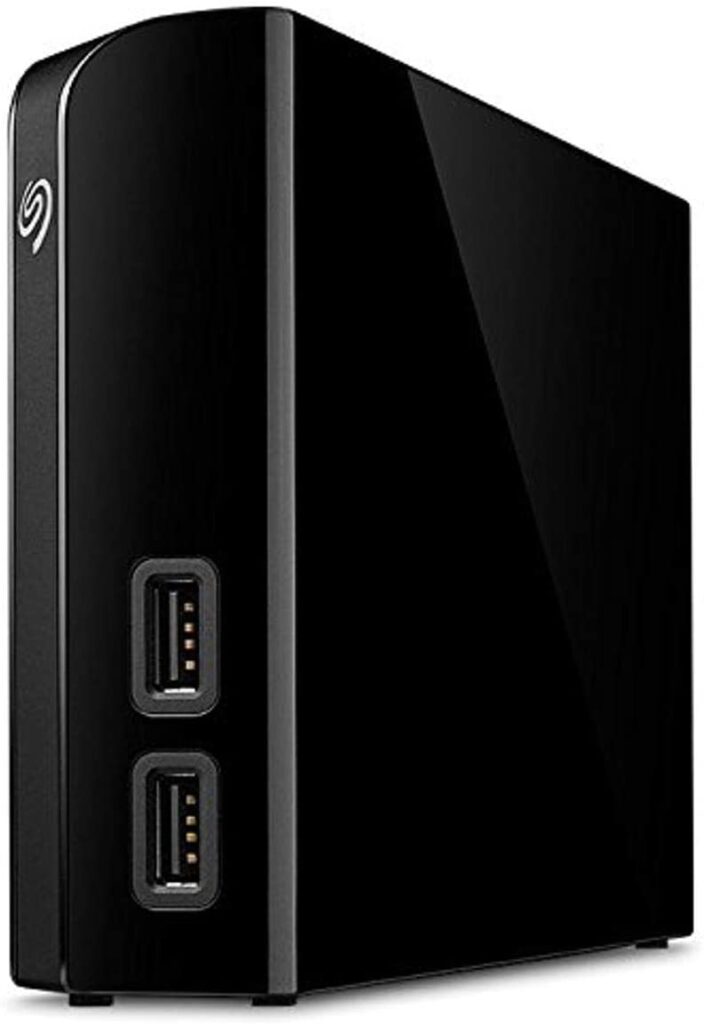 This Seagate drive is a nifty and highly efficient device you can buy in 2021. Along with offering 8TB of extra storage space, the Seagate Backup Plus Hub also gives you the option of charging mobile devices and accessories via two USB Type-A slots.
The Seagate backup plus hub is one of the best 8TB external hard drives that you can buy in 2021. Not only does it offer you additional space to store your files, but it also charges your devices and eliminates the need of getting a separate power bank. The $200+ price tag on the Seagate Backup Plus Hub drive does make it a little expensive. However, if you can easily afford it, it is a product worth the price.
Key Features
Comes with three USB 3.0 slots
Features 160 megabits per second write speed
Is compatible with laptops and desktops
Can be used between Windows and Mac easily by installing the NTFS driver (for Mac)
Comes in 4, 6, 8, 10 TB versions
Pros And Cons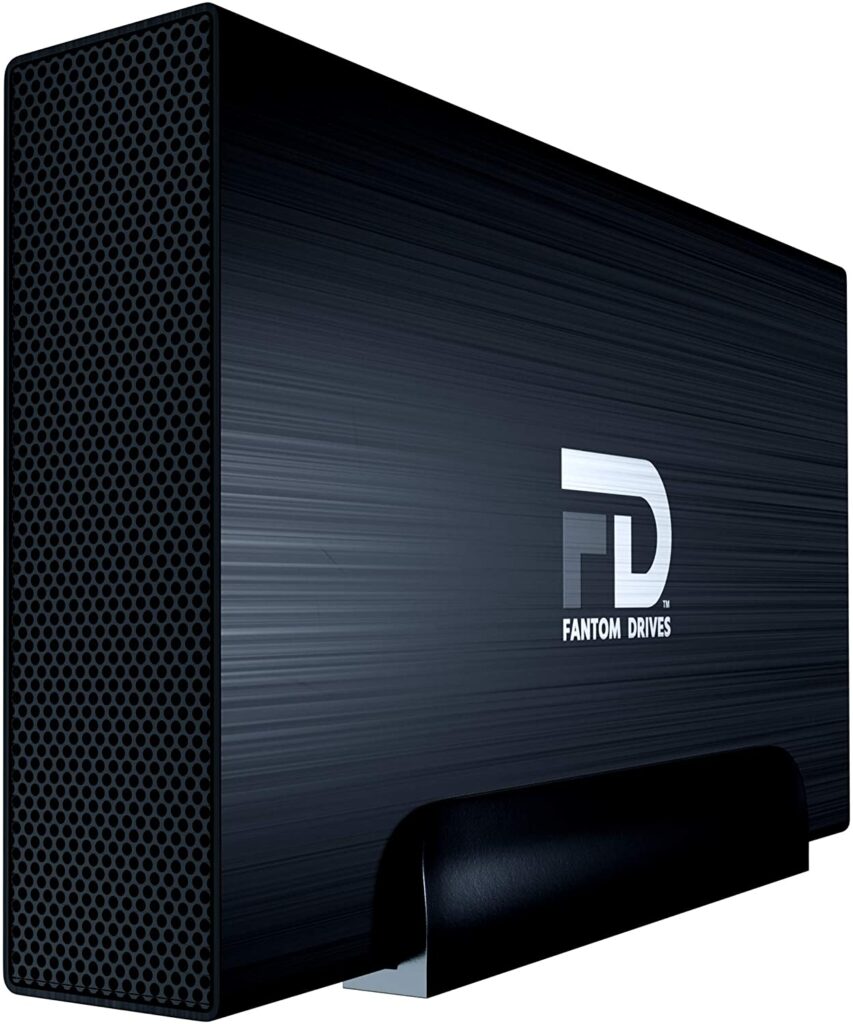 Adding storage space to your set-up is easy but making it stylish and aesthetic is a bit more difficult. Don't worry about appearances with the Fantom Drives 8TB Hard Drive. The aluminium casing gives this hard drive an amazing look while lending it durability and strength. This hard drive comes with USB 3.0 and backward compatibility for USB 2.0 usage as well.
There is an aluminium mesh situated at one side of this hard drive, which aims to facilitate better airflow. You can keep this drive on its side or lay it flat. Alternatively, you can use the included stand to prop the drive up on your desk and retain a stylish appearance.
The drive comes with a power adapter that goes on one side of the device. A power switch is also located on the drive that can make it easy for you to turn it off when not in use to help with the longevity of the product.
Key Features
Durable construction with aluminium casing
Supports USB 3.0 with USB 2.0 compatibility
Fan-less design for a peaceful experience
The aluminium mesh helps keep the drive airy and cool
Comes with a stand that can be used to prop the drive up easily on your work desk
Easy to use with a simply Plug and Play mechanism
7200 RPM ensures fast performance
Works with Windows 7 or later. Similarly, it works with MacOS X 10.6 or later.
Pros And Cons
Conclusion
If you are looking to lessen the weight on your PC by moving some files to a hard drive, consider buying one of the devices listed above. These are some of the best 8TB external hard drive that you can buy in 2021. Eight terabytes of space mean that you won't have to worry about running out of space for a little while.
Some of these hard drives come with additional, nifty features like the capacity to charge devices. Some are smaller (and easy to carry) while some differ with regards to the writing speed.
Once you have decided how much you want to spend on your hard drive, go ahead and order one from Amazon. Make sure your PC runs smoothly by keeping it free of burdensome files.