Gaming has become one of the major activities of youths and kids these days. To quicken this pace Covid outbreak happened, and everyone was forced to stay inside the home. This development made many people search for the best gaming laptop and enjoy action-packed adventures. Before, purchasing a gaming laptop means a big hole in your pocket, but it has evolved a lot in recent days, and consequently, we can see some affordable gaming laptops to meet our needs. To eliminate your confusion on how to pick up gaming laptop, we have highlighted a list of the best gaming laptop under $1200 along with a section on how to choose them.
List Of The Best Gaming Laptop Under $1200
Check out the thorough reviews of the best gaming laptop under $1200 below.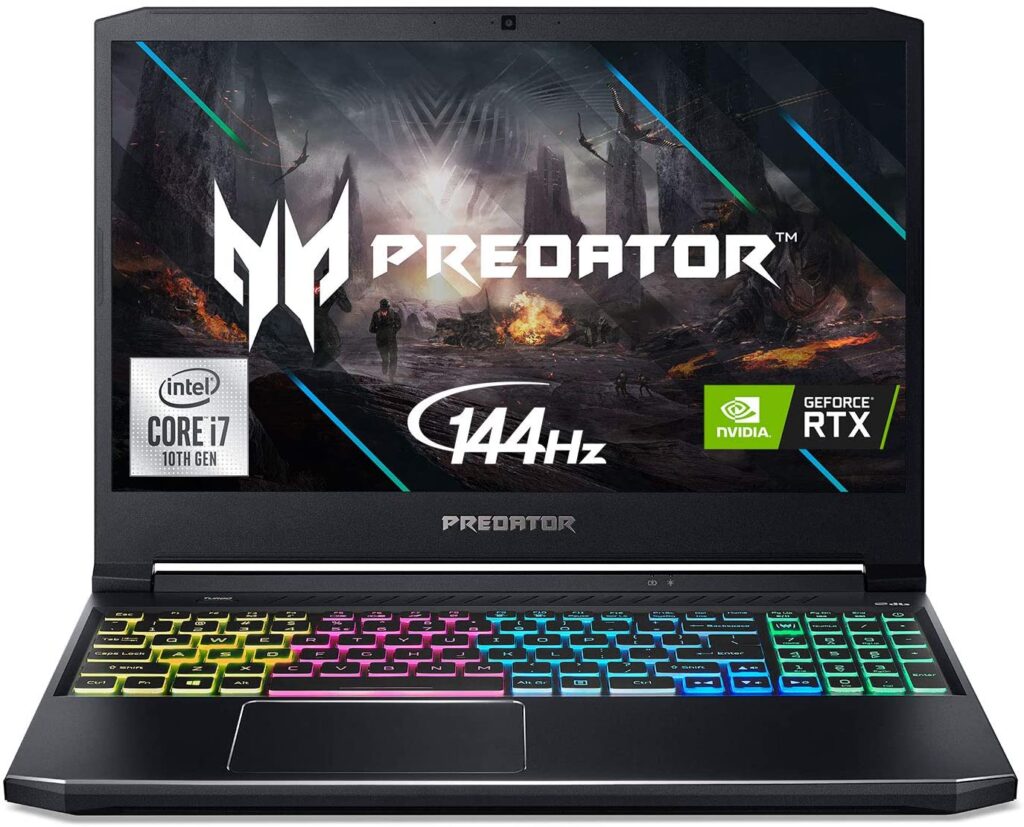 If you are looking for a powerful gaming laptop with great Nvidia graphics support, this is the one for you. This gaming laptop runs with an intel 10th Gen Core i7 – 10750H 6 core processor to provide a lag-free gaming experience even in high-end games. The heating is not a problem in this laptop since the latest 4th Gen Aeroblade 3D Fan helps cool down the system. The 2020 edition of this laptop is the coolest ever, you can get this laptop with doubled battery life under $1200. The body of this laptop is made of metal, and the edges are sharp. The IPS screen has a 140Hz refresh rate, which is the standard in premium gaming laptops. Let us look at the key features of this model.
Key Features
16GB RAM with Windows 10 OS.
Overclockable NVIDIA GeForce RTX 2060 comes with 6GB dedicated GDDR6 VRAM
The excellent refresh rate of 144Hz and 3ms Overdrive response time.
DTS X Ultrasound with backlit 4 -zone RGB keyboard.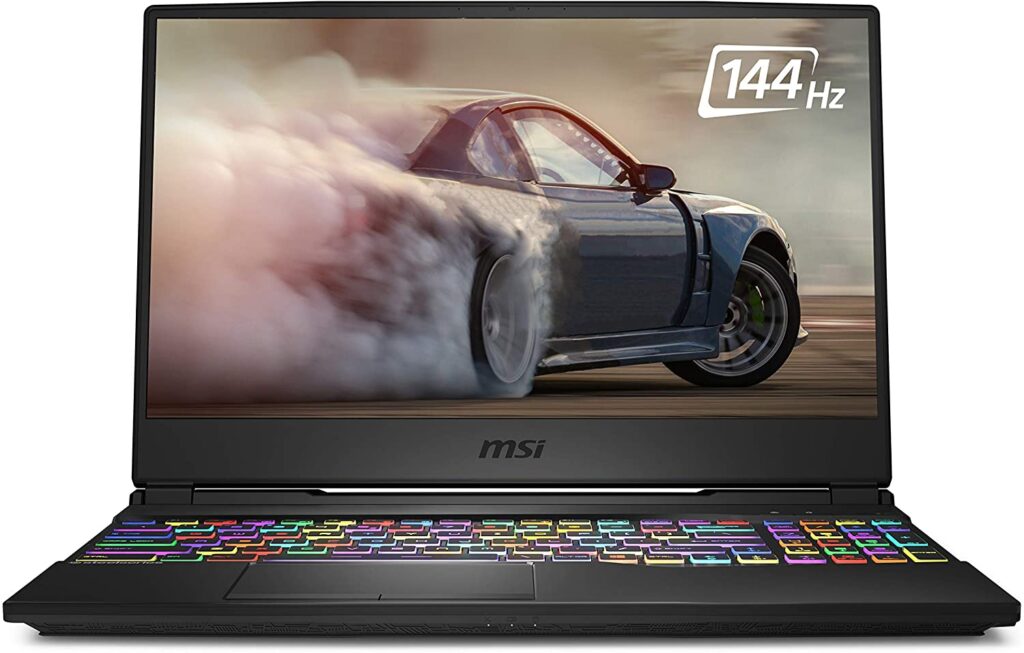 MSI gaming laptops are the favorite for many gamers, and this model is one of the top-selling among them. This laptop provides an excellent HD display with 1920 x 1080 Pixel resolutions. The graphics are supported with NVIDIA GeForce RTX 2070 graphic processor to provide a seamless gaming experience. Below are the key features of the MSI GL65 Leopard laptop.
Key Features
The 1920 x 1080 pixels resolution comes with 15.6 inches size.
NVIDIA GeForce RTX 2070 graphics card is supported with 8 GB RAM.
The 9.13 pounds weighing laptop comes with a 512 memory size.
The RAM size is 16 GB and operated with Windows 10.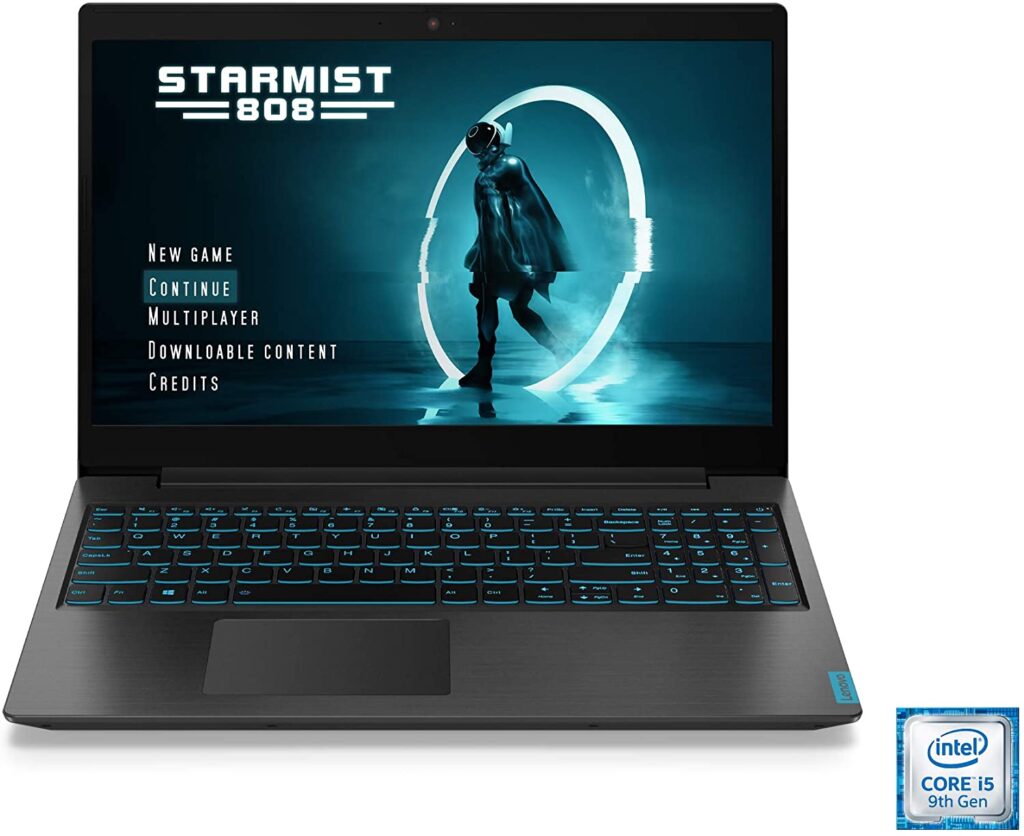 If you want to outrun, outsmart, and outshoot anyone in your game, this laptop from Lenovo can be the ideal choice. It provides a new dimension of gaming performance with 9th gen Intel Core i5 processors, 8 GB RAM, 2400 MHz, and many more cool features. The full HD display provides you a resolution of 1920 x 1080 Pixels. The NVIDIA GeForce supports the high-level graphics needs. The coolest features of this laptop as follows.
Key Features
IdeaPad L340 Gaming laptop comes with Dolby Audio support.
The powerful processor gives an excellent gaming experience with 9th Generation i5 processors.
This laptop supports the live stream and also keeps your privacy with a physical shutter webcam.
You can take care of your eyes with the option of reducing blue light emission.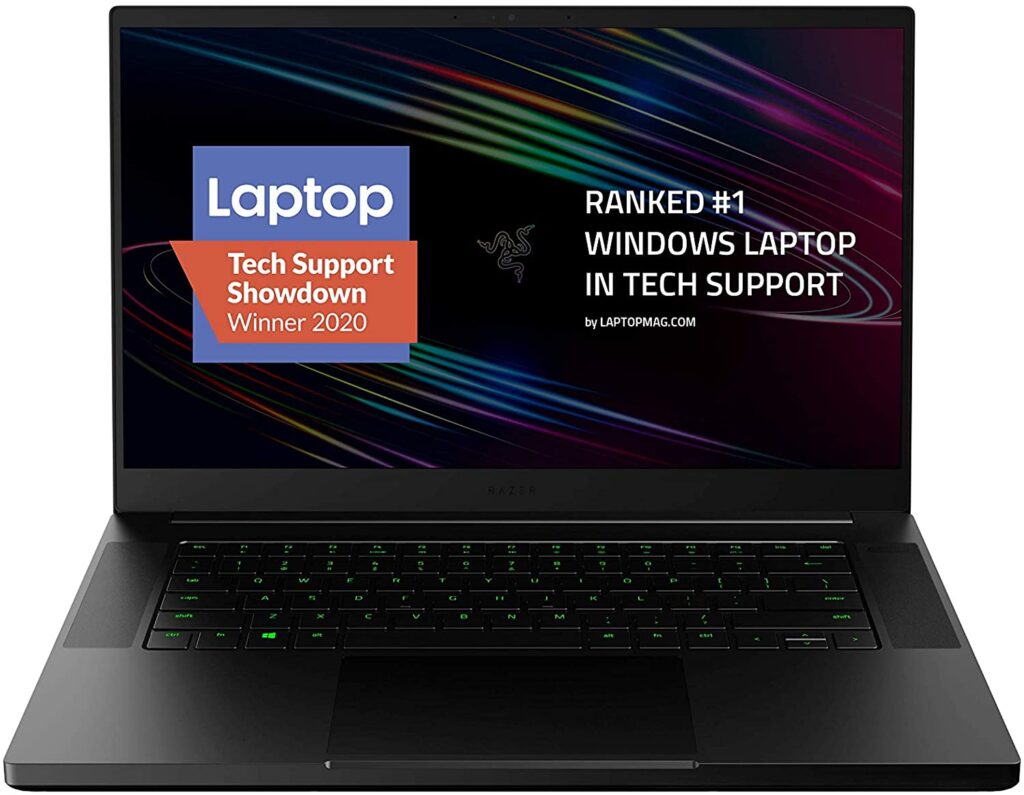 This laptop is the winner of Tech Support Showdown 2020 and, without a doubt, finds its place in the list of the best gaming laptop under $1200. The processing speed and performance is enhanced with the powerful Intel 10th Generation Core i7-10750H processor. The NVIDIA GeForce RTX 2060 graphic processor lets you play visually intense games without any hassle. Below are some key features of this laptop.
Key Features
Graphics card RAM size is 6 GB.
It offers a memory speed of 2933 MHz.
The HD display of 1920 x 1080 Pixels comes with 15.6 inches.
Flash memory size is 16GB and comes with 6 processors.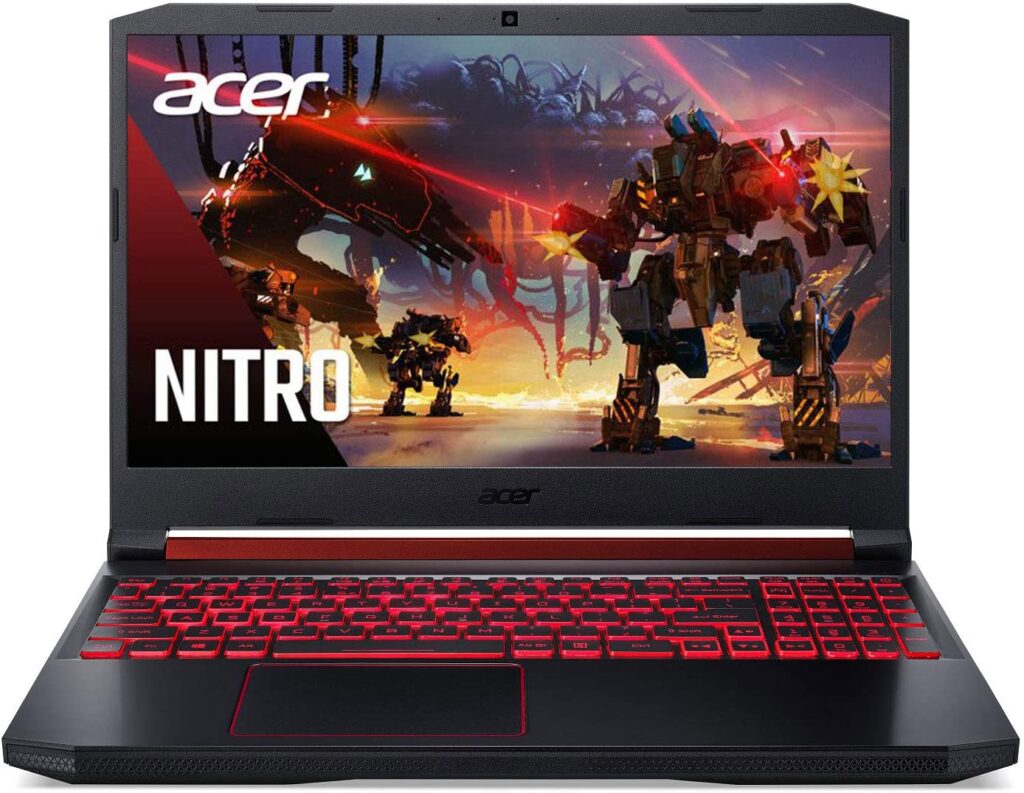 This laptop comes with Windows 10 home operating system and excellent speed with 16GB RAM. The display comes in 15.6 full HD backlit IPS LED display. The dedicated 6GB GDDR6 VRAM supports the NVIDIA GeForce RTX 2060 graphics processor. The backlit keyboard provides an excellent look while you are playing.
Key Features
The devastating power is supplied by the 9th Generation Intel Core i7 Processor.
NVIDIA GeForce RTX 2060 provides a seamless gaming experience and visual treat.
Acer cool boast technology won't let your laptop heat with twin fans.
Highlighted WASD and arrow keys make gaming easier.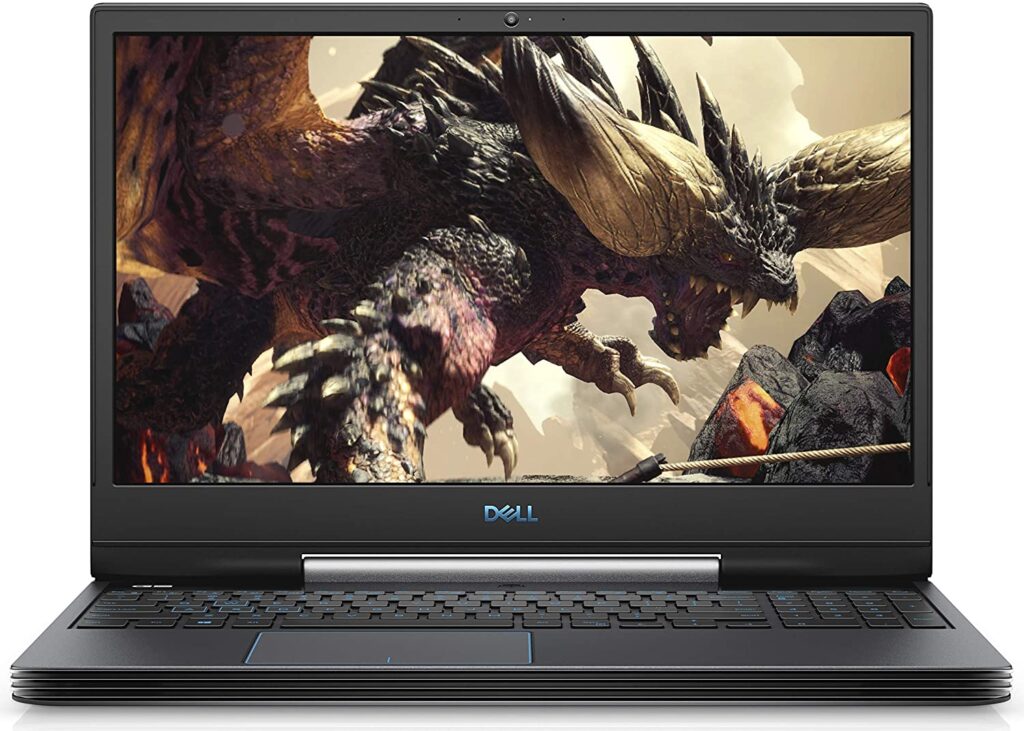 The innovative cooling system supported by dual fans won't make your laptop heat, and the design is sleek, and you can carry this laptop with ease. The full HD display is an anti-glare IPS display that provides excellent picture quality. When it comes to storage, you can get plenty of it with dual drives of 256GB and 1TB SATA hard drive. The other key features are as follows.
Key Features
The laptop comes with 1TB SATA, 256GB SSD and 16GB RAM configuration.
The operating system is Win 10 Home and supported by Intel 9th Gen Core i7-9750H processor.
You can play visually intense games with the help of the NVIDIA GTX 1650 graphic processor.
The screen is 15.6 inches full HD with 1920 x 1080 resolution.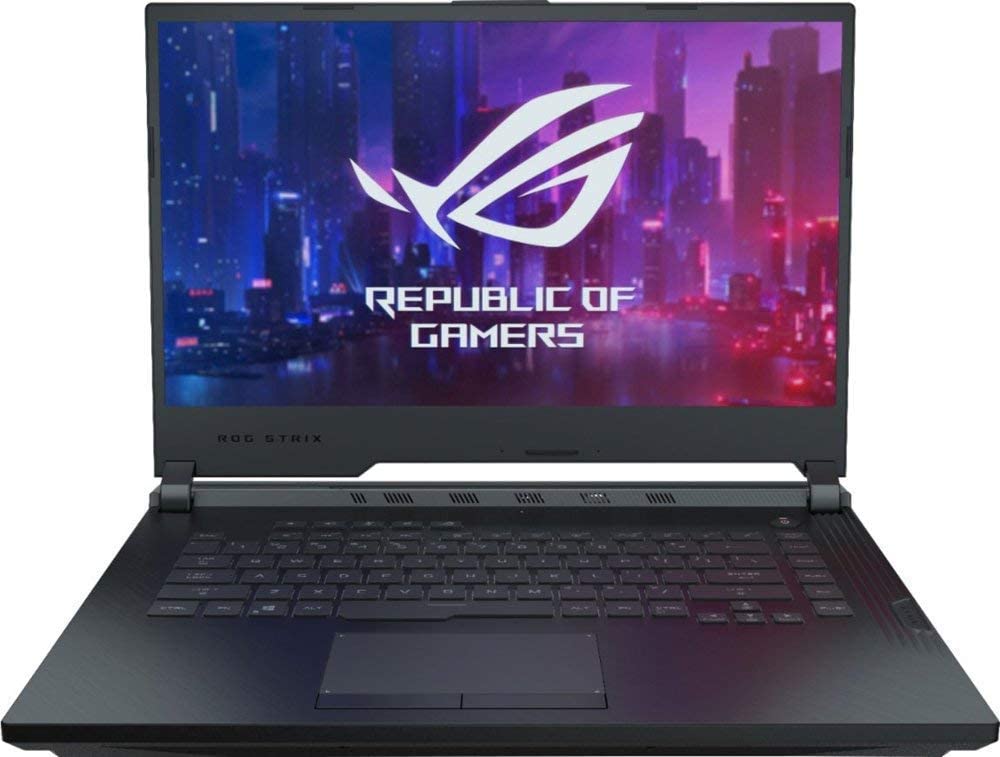 Asus is producing some stunning and powerful gaming laptops in recent years, and this model is bound to find its place in the best gaming laptop under $1200. This laptop can play high-end games and perform other memory-consuming tasks such as video editing, programming, and other purposes—the key features of this laptop as follows.
Key Features
The performance is of high quality is made possible with a powerful 6 core processor of 9th Gen Intel Core i7-9750H.
The display quality is amazing with a 1920 x 1080 pixels full HD display with 15.6 inches screen.
NVIDIA GeForce GTX 1650 graphics processor is included in this model, and 4GB GDDR5 is dedicated for the same.
The storage is not an issue in this laptop because it comes with 16GB RAM, 1TB HDD, and 512GB drive.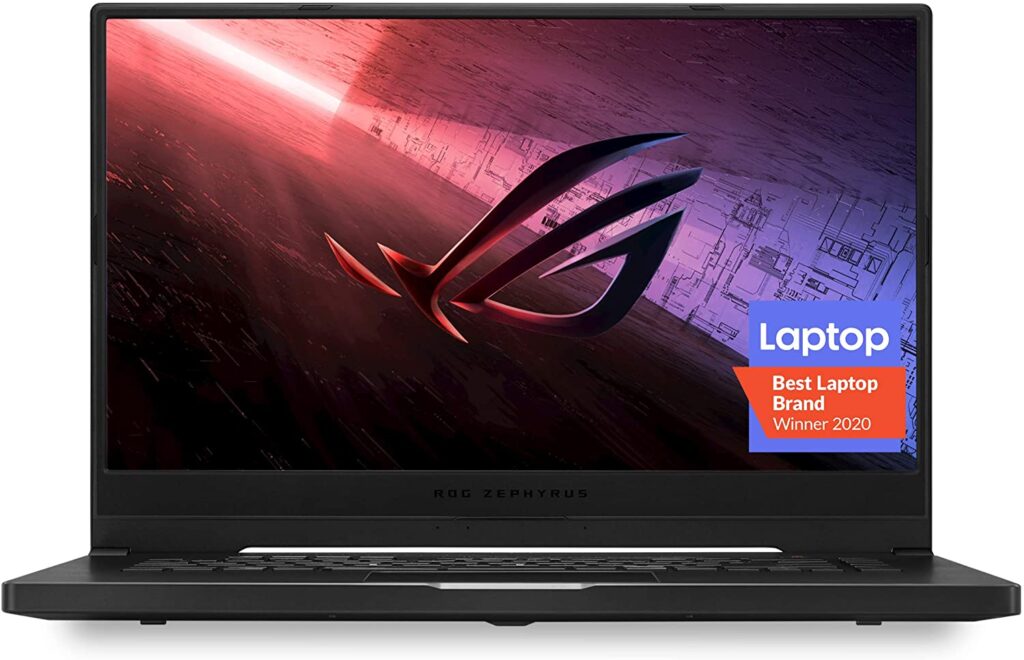 This laptop is the perfect blend of versatility, affordability, elegance, and powerfulness. This model has an 81% screen-to-body ratio, and hence the screen looks big and wide. The anti-dust self-cleaning fans used in this laptop is 33% thinner than conventional laptops. The 83 blades increase the airflow by 17%. Other significant features of this laptop are as follows.
Key Features
The perfect gaming laptop with slimness, lightweight, and powerful processing to carry out everyday work and play games.
The new AMD Ryzen 4000HS processor is used in this laptop to enhance the performance.
NVIDIA GeForce GTX 1660 makes the gaming performance easy, excellent with a dedicated 6GB GDDR6.
A backlit precision keyboard supports the full HD display, and the screen size is 15.6 inches.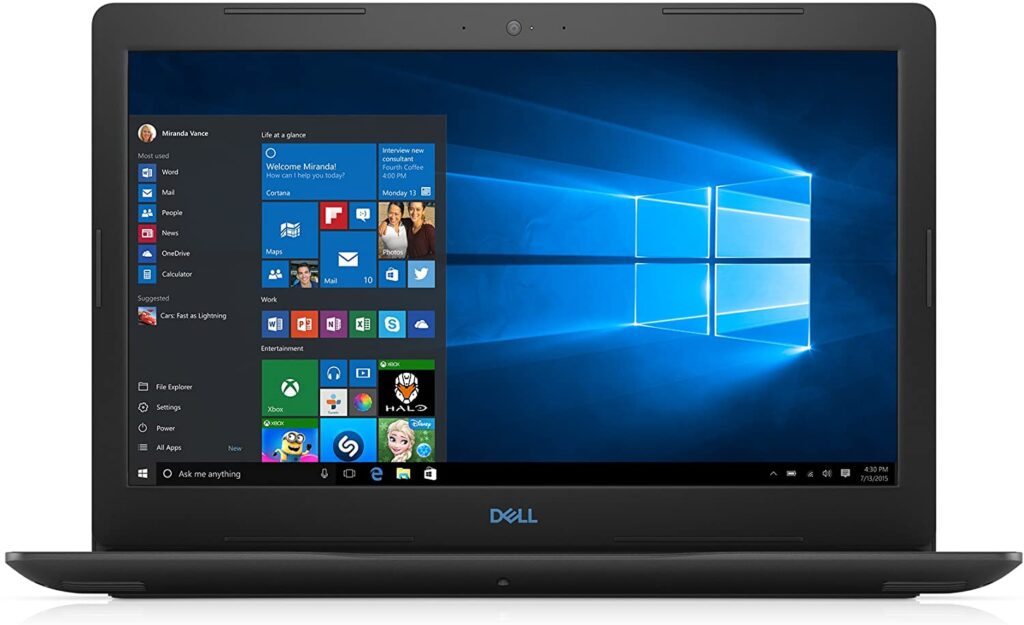 Dell is one of the best laptop brands available in the current market. This laptop is designed by considering the demanding and specific needs of the gaming community. It includes the last powerful processors, discrete graphics cards, and all other components to provide a more intense feel. The prominent features of this laptop include as follows.
Key Features
It comes with an 8th Gen Intel Core i7 8750H processor, a total of 6 cores allows users to do multi-tasking.
The RAM size is 16GB, and it can be expanded to 32 GB.
IPS anti-glare, 1980 x 1080 LED-backlit display comes with 15.6 inches size.
NVIDIA GeForce GTX 1050 is powered by dedicated 4GB GDDR5 memory.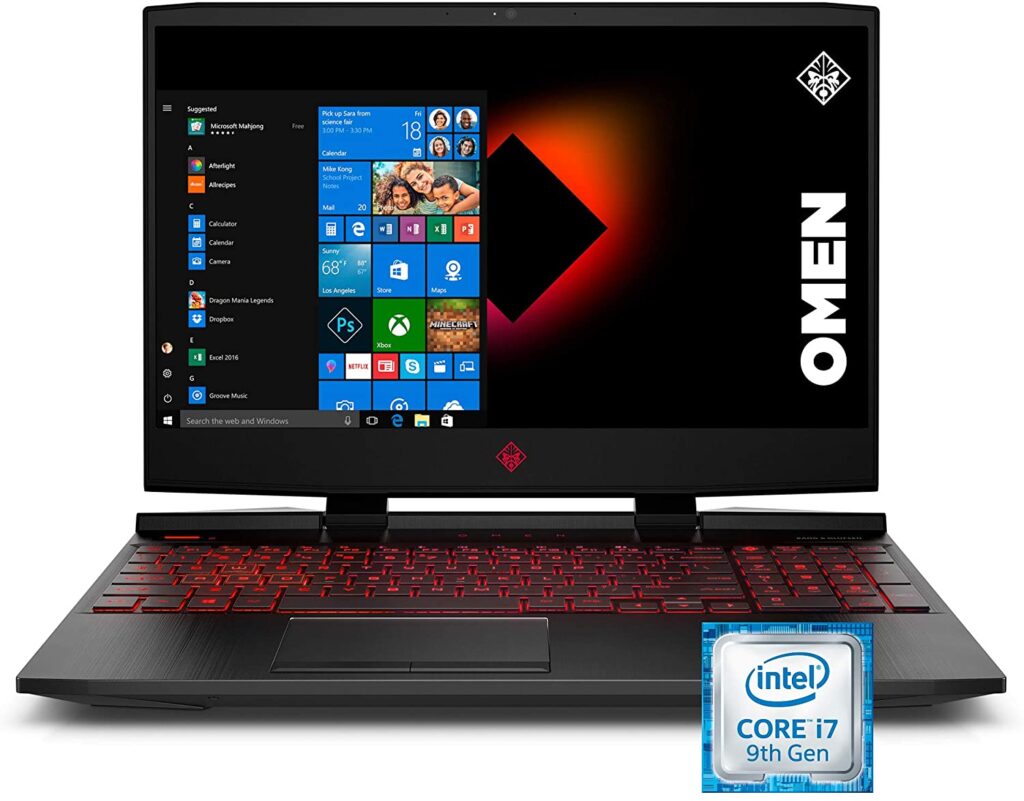 HP products always guarantee durability and quality materials. And this laptop is also made as a detailed craft by paying attention to everything in detail. It comes with a 144Hz refresh rate and Nvidia GeForce RTX Series cutting edge graphics. This piece of work is ready for immersive gameplay with VR ready feature. Other specifications are as follows.
Key Features
Heat dissipation is possible with its large blade fan with 3 phase motor and fluid dynamic bearings.
15.6 inches 1080P display.
Intel Core i7-9750H processor and Nvidia GeForce RTX 2070 graphic processor.
The RAM capacity of 32 GB to provide unlimited fun.
How To Pick The Best Gaming Laptop Under $1200?
Buying a laptop for gaming is not as easy as playing games. You need to consider many factors before deciding the best one for you. Hence, we are proving the top consideration one must go through before buying the laptop.
1. Portability
If you are looking to move from one place to another and play, you need to buy a more portable laptop, but you will get a more powerful laptop with less portability. There are generally three types of laptops are available from a portable standpoint. The best portable laptops come with 13-14 inches, and they will be lightweight. However, they are less powerful. Medium portable laptops come with 15 inches size, and the most powerful ones with adequate CPU space and heat-generating components have 17-18 inches in dimension and weigh more.
2. Graphics
Graphic card capacity enhances gaming fun. The more powerful and high-performance graphic card means you can play high-end games without experiencing any hiccups. Nvidia GeForce GTX 1060/ 1050/1050 Ti is a good performance graphic card, but if you need a high-level gaming experience, Nvidia GeForce GTX 1070 or 1080 or SLI is required.
3. Audio
The gaming experience becomes more fun if the laptop comes with clear and loud audio producing speakers. The audio software such as MSI-exclusive and Nahimic audio are excellent options to consider.
4. Display
The display is the main thing one should heed before buying gaming laptops. There is no point in having the highest graphic card or memory if the display is crap. The minimum requirement for a gaming laptop is 1920 x 1080 resolution, and 4K panels provide a clear display. Some brands are offering touch screen options, and it becomes handy for some types of games. Also, purchase the laptop with an OLED display for a better experience.
5. Keyboards & Touchpads
Most people ignore one of the key things of gaming laptops that is the keyboard and touchpad. The keyboards should be made of durable material, and it must handle the furious and anxious pounding of yours while playing the game.
6. Storage
SSD storage provides an excellent gaming experience, and they are always faster and better than other storage options. But it costs you more and if you feel it is out of your budget, go for at least a 1TB hard drive having an rpm speed of 7,200. For a great experience, we would recommend buying a laptop with both storage options.
7. CPU and RAM
RAM and CPU are the brains of a gaming laptop. The more RAM means your laptop gets enough space to perform various activities at once. 8 GB RAM is enough to play high-end games, but 16 GB RAM laptops give excellent performance. The CPU must be of the latest version. Intel Gen Core 7 is the latest version but choose the laptop with at least 6th gen.
8. Budget
The final factor that compels us to settle for a gaming laptop is the budget. There are several gaming laptops available under $1,000. They come with 8GB RAM and a Core i5 processor. If you want a high-end gaming laptop, you can get it by spending at least $3,000 or more.
FAQs When Picking The Best Gaming Laptop Under $1200
It is better to buy a laptop or build it?
Building a gaming laptop is a great way to make the laptop as per your needs, and it will save money to some extent. However, to build a laptop, you need to invest time and need hardware knowledge and skill. Also, the troubleshooting you alone should do. If you want to get a laptop that is ready to use, buy a laptop.
What is the RAM requirement to play high-end games?
If you are looking to enjoy high-end games, you need to get at least an 8GB RAM laptop. But if you are looking to play games and simultaneously stream games, a 16GB RAM is a safer bet.
What is the optimum screen size?
The display size selection depends on your preference. Always the bigger size screens are better but it will become more weight and less portable. To get an excellent gaming experience, go with an 18 or 19 inches laptop. However, even 8 inches of gaming laptops are available in the market.
Final Thoughts
The selection of a gaming laptop is a tricky thing since one has to consider many things and on many occasions finding the laptop with your specific needs becomes difficult. However, if you can even build your laptop as per your requirement, but if you are not a tech geek and need ready to use laptops, you can buy any one of the above provided best gaming laptop under $1200 after deciding your priorities.
Enjoyed this article on the best gaming laptop under 1200 dollars? Then be sure to check out our other guides.