Since the PCIe 5.0 specification was first released in 2019, AMD's Ryzen 7000 and Intel's 13th-gen Core already support PCIe 5.0. The graphics cards currently do not support PCIe 5.0 yet. But some models of PCIe 5.0 SSDs have already been launched. The performance of PCIe 5.0 SSD is theoretically double that of PCIe 4.0 SSD, and the transmission speed can reach more than 15GB/s, which is full of temptation. So is PCIe 5.0 SSD worth buying now?
PCIe 5.0 SSD will enhance the experience of enthusiasts who need the best applications, such as computer geeks, ultimate gamers and creative people, so if you are one of the following groups, then you can consider buying PCIe 5.0 SSD in the near future.
Computer enthusiasts: investing in Intel 13th Gen or AMD Ryzen 7000-series CPUs and compatible motherboards will greatly benefit from increased PCIe 5.0 SSD speeds!
The ultimate gamers: Gamers who demand low latency and faster load times for their games will appreciate the advanced technology and next-level speed of the PCIe 5.0 SSD.
Digital creators: Creators and professionals working with large amounts of data, such as audio and video rendering, will need fast, reliable storage, and the PCIe 5.0 SSD is the perfect solution.
What Is PCIe 5.0?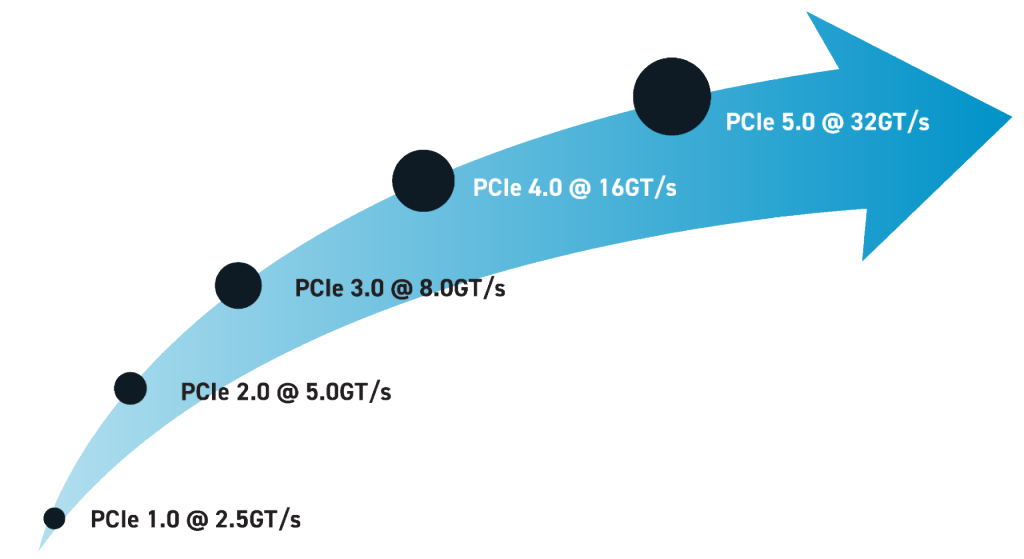 PCIe 5.0 is the latest iteration of the PCIe data transfer interface standard, offering a bandwidth capability of 32GT/s, while PCIe 4.0 is limited to 16GT/s. Here are the CPUs capable of taking advantage of the lightning-fast data transfer speeds of PCIe 5.0:
Also, check your motherboard compatibility (Check out Best PCIe 5.0 Motherboard for more details).
List of The Best PCIe 5.0 SSD
Check out the thorough reviews of the best PCIe 5.0 SSD in 2023 below.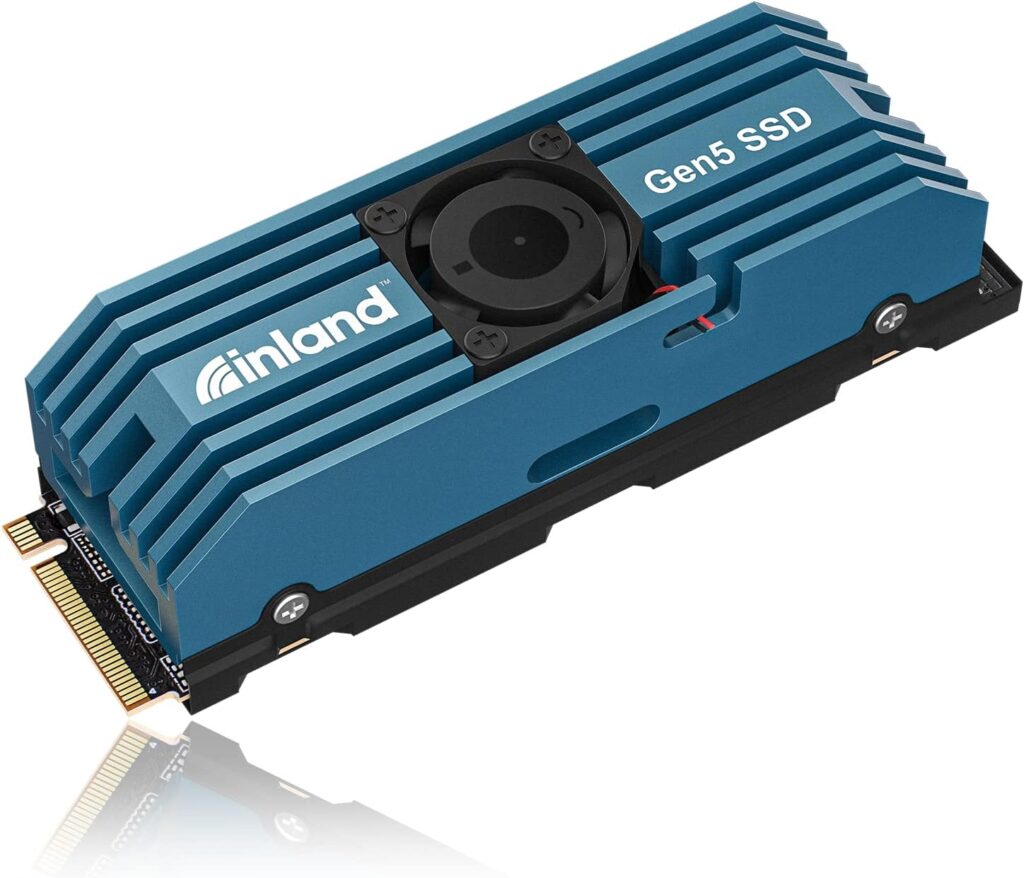 The pioneering Inland TD510 ushers in the next generation of high-performance solid state drives with blistering PCIe 5.0 technology capable of sequential read speeds up to 10,000 MB/s and writes up to 9,500 MB/s. Powered by the Phison E26 controller and 232-layer 3D TLC NAND, this Inland M.2 2280 form factor SSD unlocks speeds up to twice as fast as PCIe 4.0 drives.
With up to 1,400K random read and 1,500K random write IOPS, the Inland TD510 delivers ultra-responsive performance for the most demanding gaming, content creation, and productivity tasks. The optimized Gaming I/O+ DirectStorage firmware fully exploits the drive's capabilities for faster load times and smoother gameplay. Backward compatible with PCIe 4.0 and 3.0, this Inland TD510 PCIe 5.0 SSD future-proofs your system while providing exceptional endurance with 1,400TB written over the lifespan. If you're searching for the next generation in NVMe storage performance, the Inland TD510 PCIe 5.0 SSD brings blistering Gen5 throughput to enthusiast PC builders.
Pros and Cons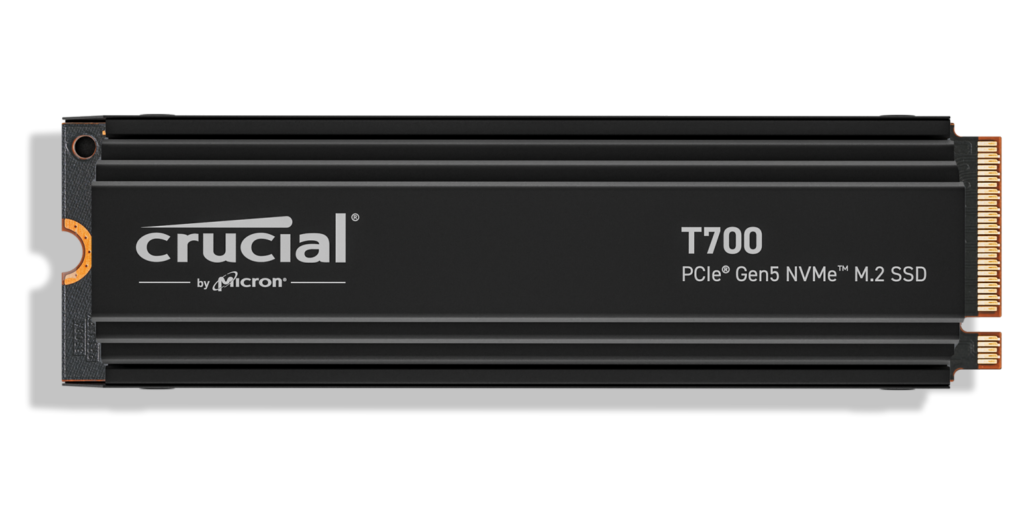 Crucial T700 PCIe 5.0 SSD delivers lightning-fast speeds up to 12,400 MB/s read and 11,000 MB/s write thanks to the latest Gen5 architecture and PCIe 5.0 interface. With DirectStorage support, it offers up to 2x faster game load times compared to Gen4 drives. The Crucial T700 outperforms previous gen Crucial NVMe drives like the P5 Plus (6,600 MB/s) and runs over 20x faster than SATA drives like the MX500 (560 MB/s).
The built-in heatsink allows the Crucial T700 to maintain max performance without throttling under typical workloads. Internal testing showed the heatsink reduced SSD temperatures by up to 20°C compared to drives without cooling. With a high TBW rating and 5-year warranty, the Crucial T700 provides exceptional performance for hardcore gamers, creative professionals, and tech enthusiasts. Whether you're loading games in seconds, processing huge RAW photos, or running multiple VMs, this Crucial T700 PCIe 5.0 SSD has the speed, endurance, and next-gen tech to handle intensive workloads.
Pros and Cons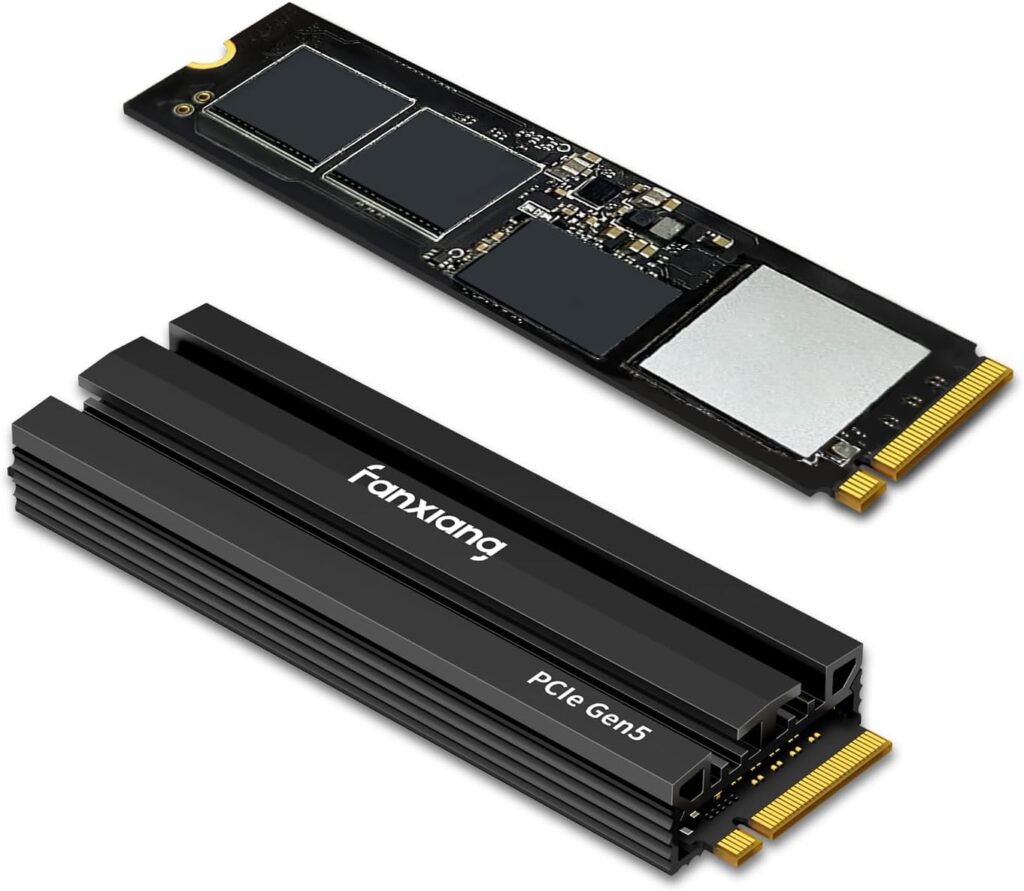 fanxiang S900 PCIe 5.0 SSD sets a new standard for blazing-fast storage with PCIe 5.0 and NVMe technology, delivering jaw-dropping speeds up to 10,000 MB/s read and write along with 1.5 million IOPS random read/write. The generous 2TB capacity handles demanding applications with ease, while the 2GB DRAM cache and dynamic SLC caching provide smooth, responsive system performance. Upgraded to 232-layer 3D NAND flash, the fanxiang S900 unlocks immense potential for lightning-quick data transfer and vast storage capabilities.
With specially designed heatsink fins, fanxiang S900 stays cool under heavy workloads for stable all-day operation. Backed by a 5-year warranty, 1.5 million-hour MTBF rating, and 700TBW endurance, the fanxiang S900 offers exceptional reliability you can count on. Whether you're a creative professional, hardcore gamer, or business user, this fanxiang S900 PCIe 5.0 NVMe SSD brings elite-level speed and performance that won't let you down.
Pros and Cons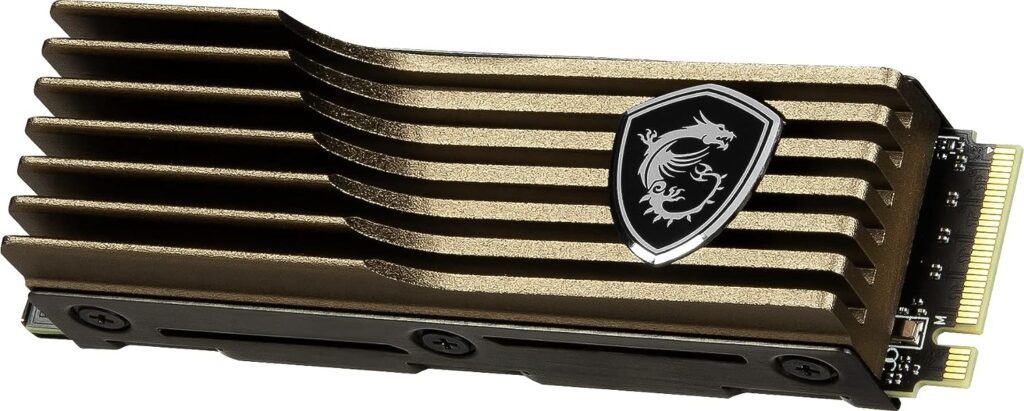 MSI SPATIUM M570 PCIe 5.0 SSD offers blazing-fast speeds up to 10,000 MB/s read and 10,000 MB/s write to supercharge your system's performance. Optimized for the PCIe Gen5 interface, this MSI M570 SSD enables rapid data transfer and shortened game/application load times. Its aluminum heatsink with stacked fins efficiently dissipates heat to allow sustained maximum speeds under heavy workloads.
Built-in data protection extends the SSD's endurance and longevity. The M.2 2280 form factor ensures easy installation, bringing speedy performance to any desktop or laptop. Perfect for gamers, creators, and professionals, the SPATIUM M570 enables smooth 4K video editing, rapid asset loading in games, quick system boots/application launches, and more. With a 5-year warranty, MSI supports this SSD's quality and reliability.
Pros and Cons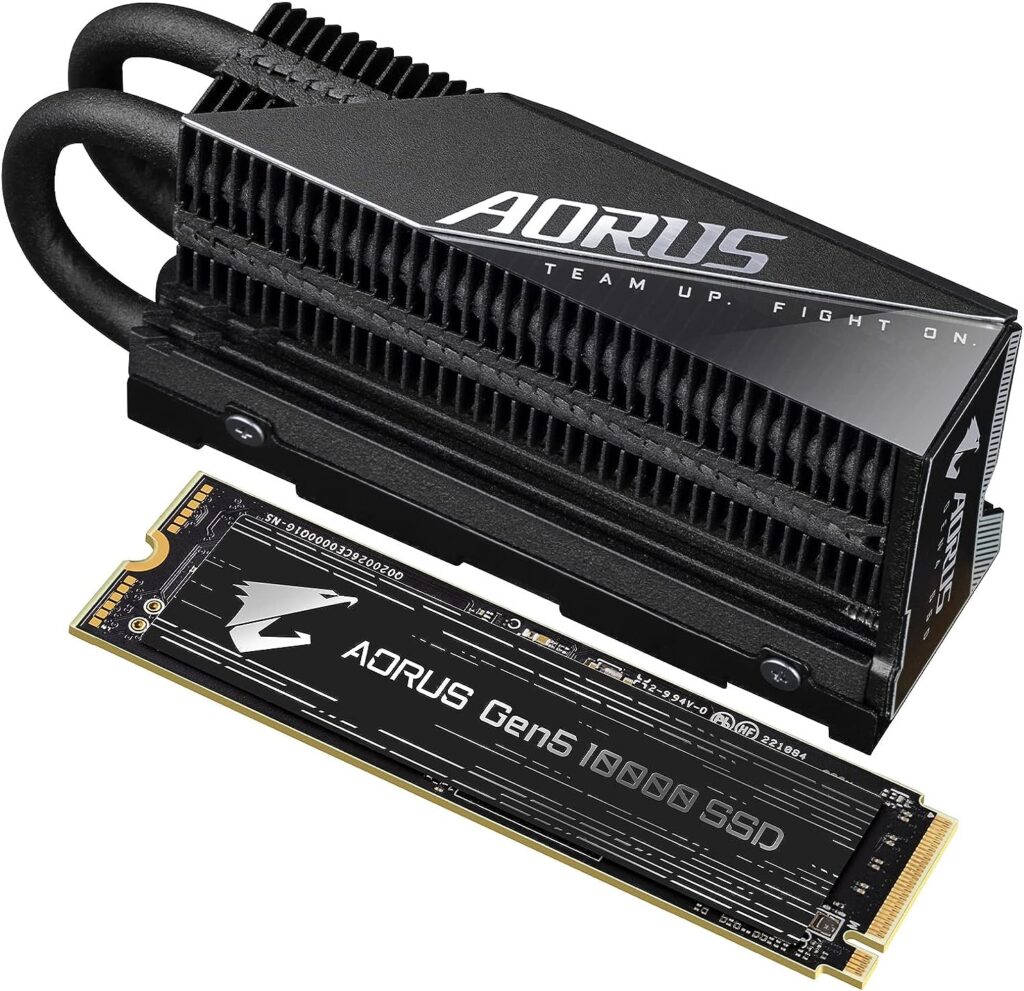 Powered by the cutting-edge PCIe Gen5.0 x4 controller and 232-layer 3D TLC NAND Flash, the Gigabyte AORUS 2TB SSD delivers blazing fast sequential read/write speeds up to 10,000/9,500 MB/s. This 2TB PCIe 5.0 M.2 SSD is aimed at PC enthusiasts, gamers, and professionals who demand lightning quick loading times and lag-free performance.
E26 controller's advanced 12nm process and support for 8 NAND channels with 32CE enable the SSD to offer approximately 37% higher read and write throughput compared to PCIe Gen 4.0 models. Combined with the superior throughput of 3D TLC NAND, the AORUS PCIe 5.0 SSD provides a responsive experience for intensive workloads. An optional M.2 Thermal Guard XTREME with nanocarbon coating optimizes cooling with heatpipes and stacked fins to maintain high speeds during sustained workloads. With speeds nearly double that of previous generation PCIe 4.0 drives, the AORUS 2TB PCIe 5.0 SSD brings cutting-edge performance to match its 5th generation PCIe interface. For professionals and gamers seeking the fastest throughput, this Gigabyte AORUS SSD offers next-gen transfer rates to maximize PC performance.
Pros and Cons

Seagate FireCuda 540 PCIe 5.0 SSD offers lightning-fast speeds and robust durability in a compact M.2 2280 form factor. With a blazing PCIe Gen5 interface, it delivers up to 10,000 MB/s sequential read speeds and 1.5M IOPS for handling intensive workloads with ease. Real world speeds are up to 50% faster than previous generation PCIe 4.0 drives and 17x faster than SATA SSDs.
The E26 controller optimizes performance, achieving up to 10GB/s for seamless gaming and productivity. Also, backwards compatibility with PCIe 4.0 provides flexibility. With up to 2000TB total bytes written, you can continuously rewrite 1TB daily for 5 years thanks to excellent endurance. Rescue services provide data loss protection and recovery, defending your data against disasters. Overall, this Seagate FireCuda 540 SSD brings next-gen performance to your PC with speeds up to 10GB/s, robust endurance of 2000TBW, and advanced features for gamers and creators.
Pros and Cons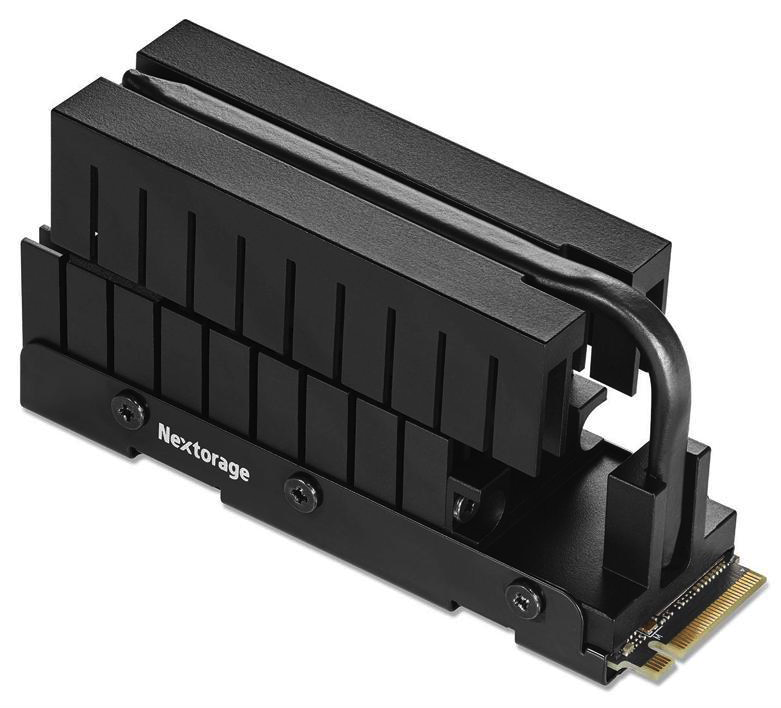 Nextorage PCIe 5.0 SSD delivers lightning-fast sequential read and write speeds up to 10,000MB/s, powered by a cutting-edge Phison E26 controller and 232-layer 3D TLC NAND flash. This PCIe 5.0 NVMe 2.0 SSD is approximately 1.4 times faster than previous gen 4 drives and achieves max random read/write IOPS of 1.4 million. With up to 4GB DDR4 SDRAM, it ensures blazing performance and durability.
The innovative two-story aluminum heatsink with heatpipe cooling keeps temps in check during intense workloads. This silent, fanless design avoids power and noise issues. Rigorously tested and tuned by Nextorage before shipping, the Nextorage SSD is backed by a 5-year warranty or max TBW rating. With bandwidth to handle 4K/8K editing, data science, and high-end gaming, the Nextorage PCIe 5.0 SSD brings cutting-edge speed to storage environments.
Pros and Cons
PCIe 5.0 SSD Buying Guide: What Is The Difference Between PCIe 5.0 And PCIe 4.0?
The main differences in performance between PCIe 5.0 and PCIe 4.0 are as follows:
In terms of bandwidth, PCIe 5.0 can reach up to 32GT/s, twice that of PCIe 4.0.
The newly announced Samsung PCIe 5.0 sequential read rate is 13000 MB/s; The sequential write rate is 6600MB/s, which is also close to twice that of PCIe 4.0.
The random read rate of PCIe 5.0 is 2500K IOPS, and the random write rate is 250K IOPS. The overall performance is also twice that of PCIe 4.0.
In addition, due to the adoption of a new process technology, the power consumption of the hard disk is reduced; The transmission speed per watt is improved, and the power consumption is reduced by about 30%.
However, PCIe 5.0 is still far away from popularization, and PCIe 4.0 SSD will still be the mainstream in the next few years.
FAQs When Picking The Best PCIe 5.0 SSD
1. How fast are PCIe 5.0 SSDs?
The current data read and write bandwidth of PCIe 4.0 SSD is as high as 7GB/s, while the PCIe 5.0 SSD speed will be ≥10GB/s. Some new features will allow GPUs to use SSD for the first time to improve the performance of games and other data-intensive applications by reducing load times and CPU usage.
That means the PCIe 5.0 SSD not only supports faster gaming performance, but also photo and video editing, rendering, and 2D and 3D CAD/CAM applications. PCIe 5.0 SSDs will quickly become the new gold standard for professional gaming, and the storage solution of choice for gamers of tomorrow.
2. Why is it difficult for consumer-grade PCIe 5.0 SSDs to be mass-produced?
Currently, only a few companies are able to develop and produce PCIe 5.0 SSDs, including Micron, Western Digital, and Samsung. Since the development and production of PCIe 5.0 technology requires a lot of capital and technical support. Secondly, the production process of PCIe 5.0 SSD requires high-end technology and equipment. PCIe 5.0 SSDs require high-end chips and controllers that use the most advanced manufacturing processes and equipment. These devices are very expensive and require a high level of skill to operate and maintain. This is also one of the reasons why PCIe 5.0 SSDs are difficult to mass produce.
In addition, the market demand for Gen 5 SSDs is not large enough. Most users pay more attention to price and capacity than the performance advantages of Gen 5 SSD. Also, there are still some technical difficulties in the production process of Gen 5 SSD. Due to the very fast speed of PCIe 5.0 technology, some technical difficulties need to be solved during the production process, such as signal interference, heat problems, etc. These problems also require those companies to continue to spend a lot of time and energy to fix out.
Final Thoughts
If you're looking to upgrade your PC with the fastest SSD around, PCIe 5.0 is the way to go. These new PCIe 5.0 SSDs are blazing fast – we're talking over 13,000 MB/s read speeds! After doing some research, I'm convinced the above listed models are the best PCIe 5.0 SSDs you can buy right now.
Many consumer-grade SSDs on the market are equipped with heat sinks with fans, which are not only cumbersome to install and noisy, but also aging fans will undoubtedly affect the cooling capacity. However, the best PCIe 5.0 SSD is designed with a copper foil label and combined with a nano-coated heat sink. The temperature under high load is below 65 degrees, which is lower than those PCIe 4.0 SSDs. So if you are worried about the heat generation of PCIe 5.0 SSD, the best PCIe 5.0 SSDs we listed don't have this problem.
In terms of performance, PCIe Gen 5 SSDs can almost reach a sequential read and write speed of 10,000MB/s in actual daily use. As for the price, it is definitely more expensive than PCIe 4.0 SSD, but don't forget that PCIe 5.0 SSD should be the best SSD for your gaming PC on the market. Let me know if you have any other questions!
Enjoyed this article on the best PCIe 5.0 SSD? Then be sure to check out our other guides.