What's clear is that with the demise of Nintendo's 3DS series, consoles in the traditional sense are largely dead. But something has changed after Valve released a game console called Steam Deck.
Though Nintendo's Switch console model was born to adapt to the mobile gaming scene, and the subsequent Switch Lite is a step closer to portability, the shape of the console is still there, and its handheld game system that is distinct from the host has long since faded.
The popularity of mobile games has robbed consoles of their uniqueness: "palm gaming". Also ever-increasing performance of mobile phones has made carrying a handheld redundantly. The little, pretty handheld games like "Ranch Story" and "Kirby Star" have been killed by mobile games. To regain the players, handheld consoles need to make a breakthrough which could distance them from mobile phones, like playing console games.
It's a nice idea, but to realize it, manufacturers need to build a handheld that both has great hardware experience and provides a rich gaming platform for players to consume. Nintendo is the first manufacturer to have such a strong software and hardware synergy capability, and Valve may be the next.
Build A Game Console, Not A Miniature PC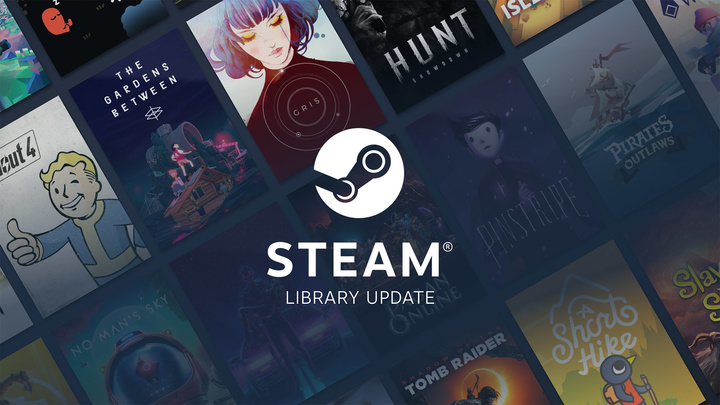 For veteran gamers, Valve is one of the most legendary names in the gaming industry. Whatever the Half-Life series, or Steam which has grown into the largest PC gaming platform, makes people be in awe of this veteran game company founded in 1996.
In July of 2021, Valve suddenly released a game console called Steam Deck, which was eagerly awaited by former handheld players. It seemed they saw the spark of the handheld revival on Steam Deck.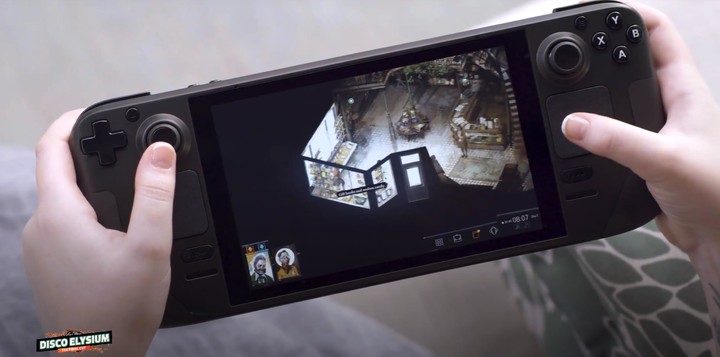 According to Valve, most of games in the Steam store can be played on Steam Deck, which means the large games like Sekiro, Horizon 5, and GTA 5 can be played in the same way as Mario Kart 8. As the scene of playing the game changes, so does the meaning of the game.
Valve only announced the core hardware of Steam Deck at that time, including an APU with Zen2+RDNA2 architecture, 16GB LDDR5 memory, and a LCD screen with a resolution of 1280×800. At Valve's developer conference recently, we finally got a glimpse of some of the details of Steam Deck, it's a handheld gaming PC, but bringing PC gaming to the palm of your hand takes more than just making hardware smaller.
Firstly the CPU chip, Steam Deck uses a Zen2 architecture APU customized by AMD, and names it Aerith SOC, most likely inspired by Alice, the heroine of Final Fantasy 7.
Aerith SOC has 4 cores and 8 threads. Its' TDP is controlled between 4W and 15W. Valve said that their debugging is aimed at stable operation, rather than squeezing the performance of this APU as much as possible. According to Valve's performance data, Aerith SOC is slightly weaker than the Ryzen 3 Pro 4450U.
Steam Deck uses a unified memory architecture similar to the MacBook, with 16GB LDDR5 memory. Valve claims that even if the GPU has only 1GB of video memory, the GPU can still invoke 8GB of unified memory as video memory.
The biggest advantage of Aerith SOC is its stability. Valve said at the conference that even if you play it for two hours, it would perform just as well as when you start up, with no significant discount due to the heat, and the performance of Steam Deck would not be discounted with or without an external power supply.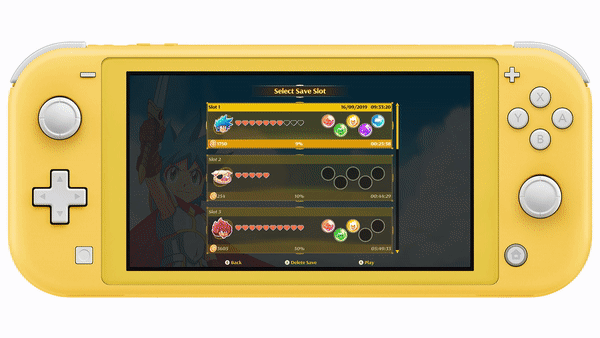 For PC products such as gaming notebooks, the pursuit of extreme mobility and stability is usually not the primary consideration, but for a console, it is a must. After all, no one is willing to play games on the subway with a hot "brick", not to mention the fact the graphics quality of the game will change due to GPU downclocking.
In order to reduce heat as much as possible and save battery life, Valve recommends developers to lock the running frame rate of the game. For instance, when playing Portal 2, Steam Deck lasts four hours without locking frames, but if you lock it at 30fps, the battery life can be extended by about 2 hours, which is a considerable improvement for a device that emphasizes mobile scenes.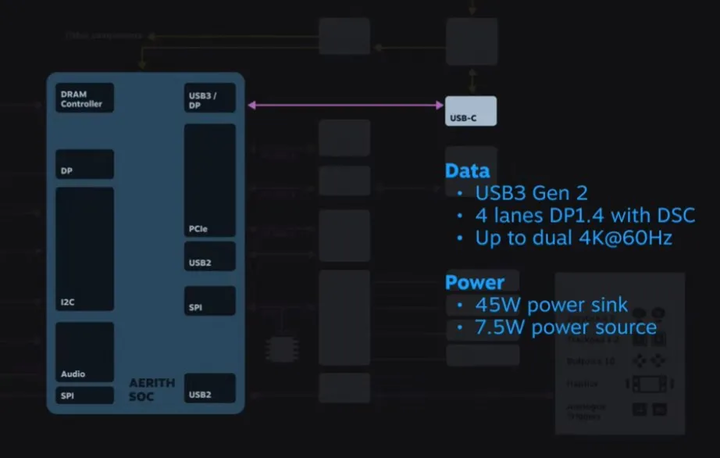 In terms of scalability, Steam Deck supports 45W input and 7.5W output. It can be used with external peripherals such as mouse, keyboard, and can be connected to 2 external 4K monitors to expand into a host. For external monitors, Steam Deck also supports AMD's FidelityFX super resolution enhancement feature, which allows algorithms to enhance the edge details of the picture for a near-resolution experience.
Beyond that, Steam Deck also supports Vulkan dynamic rendering. Simply, Steam Deck doesn't sacrifice much in terms of graphics quality for handheld mode, but is as close to the desktop screen as possible.
Unfortunately, Steam Deck doesn't support Thunderbolt interfaces, nor does it support the more advanced Wi-Fi 6 or Wi-Fi 6E, but in favor of Wi-Fi 5. However, Valve says that Steam Deck still supports streaming PC games, and that it consumes less power to stream.
The hard drive configuration is probably the biggest difference between the different versions of Steam Deck, which come in 3 storage versions, 64GB (eMMC), 256GB (NVMe SSD), and 512GB (high-speed NVMe SSD). For 3A masterpieces with hundreds of GBs, this capacity is still stretched, so Steam Deck also supports Micro SD card expansion.
Under different storage media, the reading speed of the game is slightly different. According to the test data given by Valve, the download storage speed of eMMC and SD card is about 12% and 18% slower than that of NVMe SSD, and the startup time is 25% slower. With a price difference of nearly 300 dollars between the 64GB and 512GB versions, Valve's first choice for gamers is to pick between cost-effective and more extreme gaming experience.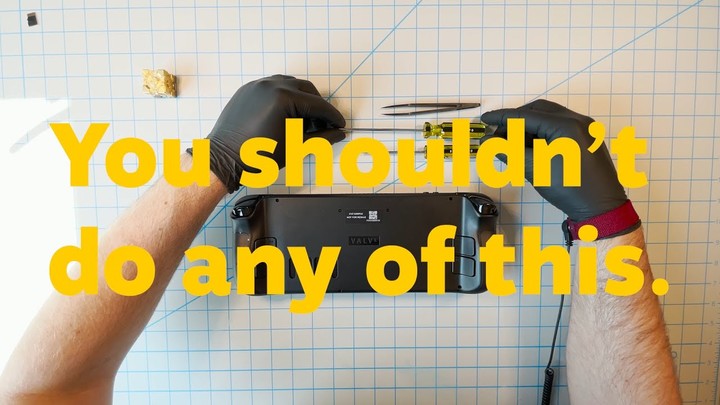 Before that, Valve released an interesting video that taught people how to take apart Steam Deck. At the beginning of the video, Valve made it clear that gamers are not officially advised to disassemble their own game consoles, but that if gamers insist, they have to provide a safe and correct tutorial.
In the video, Valve explains how to replace Steam Deck's joysticks and solid state drives, but replacing the hard drive by self may cause unknown consequences, such as electromagnetic interference, that gamers should be responsible for on their own.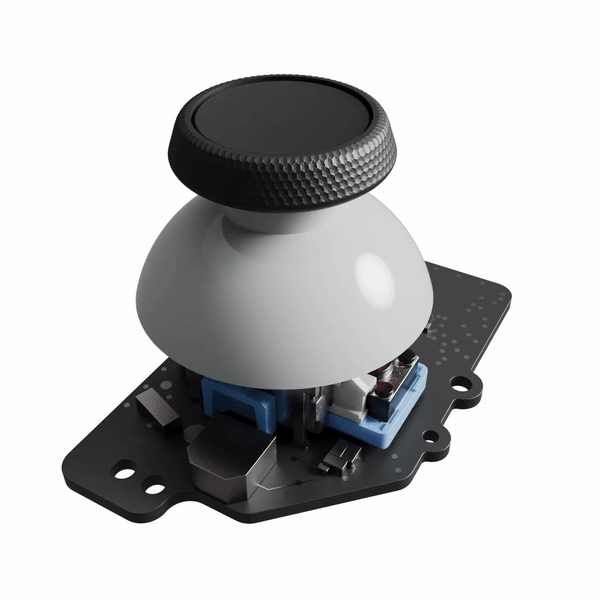 From a hardware point of view, Steam Deck, with its custom chips, unified memory, and AMD's special optimization, has a very strong hardware quality, but that doesn't make Steam Deck a game console. As mentioned above, Valve needs to put more effort into the software.
Game Consoles Should Be "Game Consoles"
Is Steam Deck a rival to Nintendo Switch? This question may have been a false proposition from the beginning. Though both of them view the palm as their primary battlefield, there isn't much overlap between the categories and nature of their games.
You can't take one of the Steam Deck's gamepad off and give it to your girlfriend to play Mario Tennis with, or use the Switch to play IGN's Deathloop. Therefore, having both Steam Deck and Switch is not a conflict, and the real rival of Steam Deck is still the mobile phone.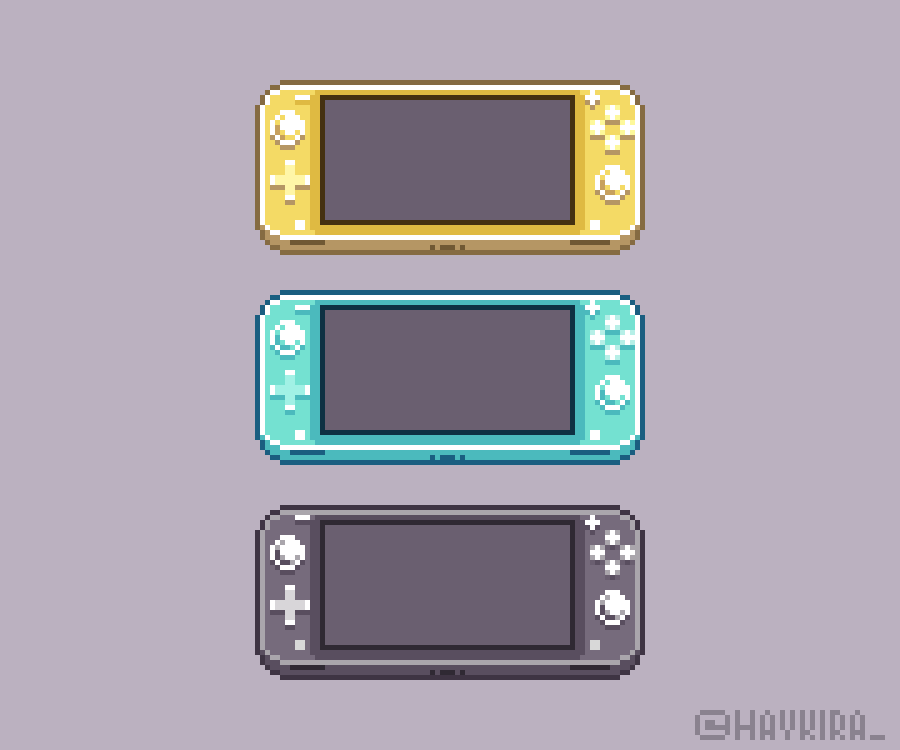 Steam Deck needs to give gamers a reason to pick it up on a languid couch or in a crowded subway instead of a lightweight phone. Until now, its predecessor, the Switch, had already done a pretty good job of delivering Always-On game experience.
What impressed me most about the Switch is not the ability to switch between three different modes by splitting the controller, or games like Mario and The Legend of Zelda, but the ability to start or stop a game at any time by pressing the power button, without having to wait a long time to switch on and off. The "play as you go" experience greatly reduces the psychological burden of gamers for heavy games, on the other hand, it also lowers the threshold for playing games. This experience is obviously better.
Therefore, Valve believes that the Steam Deck should also be such a device, which is also the biggest difference between Steam Deck and a handheld PC, it is not a PC for games, but a more pure gaming machine.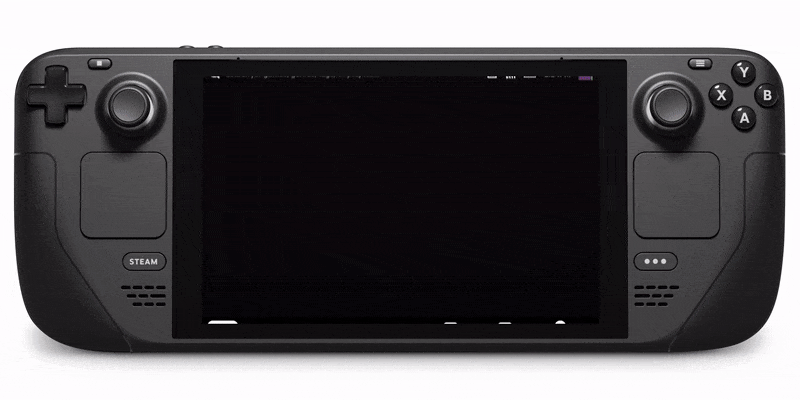 The Steam Deck team developed SteamOS 3.0 based on Linux, instead of using a common Windows system (of course you can also flash it yourself). The UI of the Steam software has been optimized specifically for Steam Deck's screen, which is more suitable for small screen and joystick button combination operation.
Most importantly, Valve has developed a pause and resume mechanism similar to that of Switch, the screen can be turned off at anytime when you get tired, and when you have time to pick up again, you can resume your adventure from where you left off. Steam Deck also supports Steam's cloud-saving feature, so theoretically the progress you make on your desktop can be carried over to your handheld.
Valve also showed off a white prototype of Steam Deck at the developer conference, with an interesting detail: the Logo is Aperture in Portal! It was a pity that Valve said the white version has no plans to go on sale yet.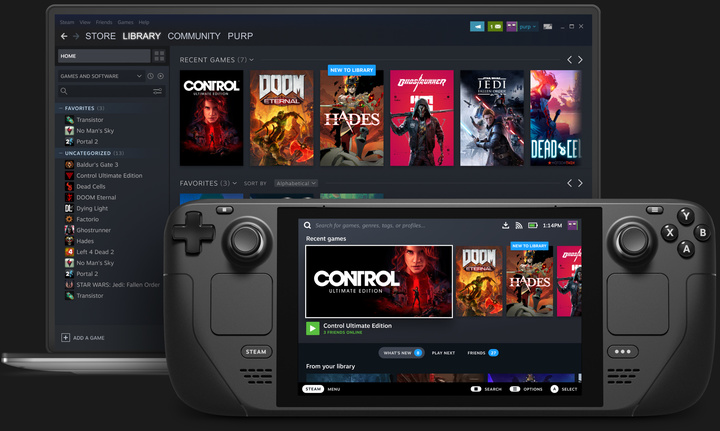 According to the Steam user report released by Valve, the monthly active users of Steam have reached 120.4 million, and the average daily active users are close to 20 million. At present, the market for PC games is quite large, so Valve is also optimistic about the prospects of Steam Deck. The Steam platform already has a fairly mature system of production, sales, and community. All Valve needs to do is to bring these original flavors into the hands of gamers.
Enjoy the Steam Deck final review below.